Tutorial on Using HTML in Posts

The following is a list of the accepted HTML (HyperText Markup Language) tags that are allowed to be posted. Use the tags how you would use them normally in a web page. You can also add attributes to some of the tags below. Such attributes could be size, color, width, justification, and others, where they apply. Any HTML tag that is not listed is not allowed.

To view a tutorial on how to display an image in your message, click here.


---

Bold

<b>Bold</b>
Bold


Italics

<i>Italics</i>
Italics


Underline

<u>Underline</u>
Underline


Link

<a href="http://www.google.com/">Google</a>
Google


Image

<img src="http://canetalk.com/images/lightning.jpg">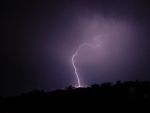 Horizontal Reference

<hr>

---


Heading

<h3>Heading</h3>

Heading


Font

<font size=+2 color=blue>Font</font>
Font


Div Tag

<div style="font-size:17px">Text</div>


Text




Center

<center>Center</center>


Center




Paragraph

<p align=right>Paragraph</p>


Paragraph



Blockquote

<blockquote>Blockquote</blockquote>

Blockquote


Subscript

Text<sub>Subscript</sub>
TextSubscript


Superscript

Text<sup>Superscript</sup>
TextSuperscript


Strike

<s>Strike</s>
Strike


Ordered List

<ol>
<li>Item 1
<li>Item 2
<li>Item 3
</ol>

Item 1
Item 2
Item 3


Unordered List

<ul>
<li>Item 1
<li>Item 2
<li>Item 3
</ul>



Table

You can add simple tables to your message. Within each table you can add other HTML as well, like images and links. The allowed table tags are <table>, <tr> (table row) and <td> (table cell). You can add many attributes to these tags. A list appears below.

<table>


cellpadding, cellspacing, border, width, height and some css styling through the style tag.



<tr>


align, valign and bgcolor



<td>


align, valign, bgcolor, colspan, rowspan, width, height and some css styling through the style tag.



A simple table appears below:


The code for it appears below. The border is set to "1" in the example below so you can see the table. You can leave out the border attribute or set it to "0" to not show the border.

<table border=1>
<tr>
<td>1</td>
<td>2</td>
</tr>
<tr>
<td>3</td>
<td>4</td>
</tr>
</table>

Here is a more complex example with a table within a table with many attributes:



A
A1. This is a test. This is a test too. This is a test as well. This is also a test. This is another test. Another test.
A2
A3
A4
A5
B


And the code for it:

<table border=1 width=550 height=400 cellpadding=10 cellspacing=10>
<tr>
<td>
A
<table border=1 width=400 cellpadding=10 cellspacing=10>
<tr bgcolor=#cc0000>
<td align=justify>
A1. This is a test. This is a test too. This is a test as well. This is also a test. This is another test. Another test.
</td>
<td>
A2
</td>
<td rowspan=2 align=right valign=top width=40>
A3
</td>
</tr>
<tr>
<td colspan=2 height=75 align=center valign=bottom bgcolor=green>
A4
</td>
</tr>
<tr>
<td colspan=3 style="width:120px;height:100px;color:#dddddd;font-weight:bold;font-size:18px;font-family:Arial">
A5
</td&gt
</tr>
</table>
B
</td>
</tr>
</table>